Welcome to the Sainte-Agathe Animal Hospital. Our hospital was founded in 1978 by Dr. Robert Aucoin.Since 1991, our hospital is an accredited member of the American Animal Hospital Association, an organization which recognizes the excellence of animal care. Our MISSION is to deliver the best animal care for our patients and exceptional client service.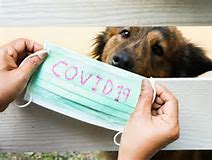 UPDATE ON OUR SERVICES
WE REMAIN AN ESSENTIAL SERVICE, we are still seeing patients and you are still able to purchase prescription medication and food, but WE HAVE MOVED TO A CONTACTLESS CLIENT PROTOCOL.
-Only emergency appointments will be scheduled: all annual exams and vaccines, elective and non-urgent surgeries and nail trims are postponed until further notice.
-When confirming appointments, we will ask our clients: about their recent travel history, if they are showing any symptoms of COVID-19 or awaiting a result and if you are presently quarantined.
– Call us from your car when you arrive for your pet's appointment, we will come to the lobby door to collect your pet from you. The Veterinarian and the technician will communicate with you via phone or Facetime while they are examining your pet. Please make sure you have a fully charged cell phone so that we can speak with you.
– For food, product or prescription purchases, we are requesting that you call or email ahead of time to have your order prepared. We will contact you when everything is ready and will deliver to your car.
-Only debit or credit card payments will be accepted.
-Quantities will be LIMITED for food purchases and prescription medication, our supplier is still delivering but on a less frequent basis. It now takes 5 to 7 working days for delivery of orders, please plan your orders accordingly.
Thank you in advance for your cooperation.